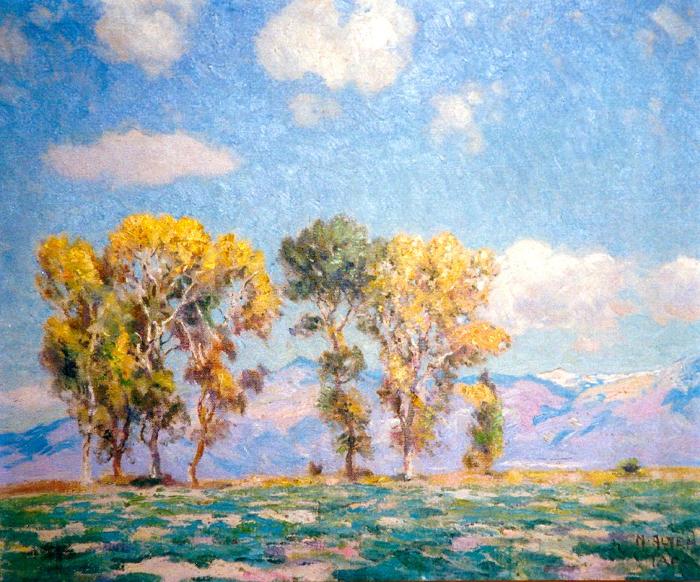 Cottonwoods, Taos
Dimensions
20 in. x 24 in.
Signature
Signed/inscribed: M. Alten/Taos lower right
Signature Details
Written on the stretcher, "$300 [Cottonwoods]." This is likely the painting titled, "Cotton Wood Trees" that appeared in the 1929 Holt Gallery exhibition in New York City.
Thesaurus of Geographic Names Location
Bibliography
Mary Cooke Swartwout, Director of the Grand Rapids Art Gallery, Introductory essay, Exhibition catalog of the New York Exhibition of Oil Paintings By Mathias J. Alten - February 11th to March 2nd inclusive, 1929 (New York, NY: The Holt Gallery, ) .