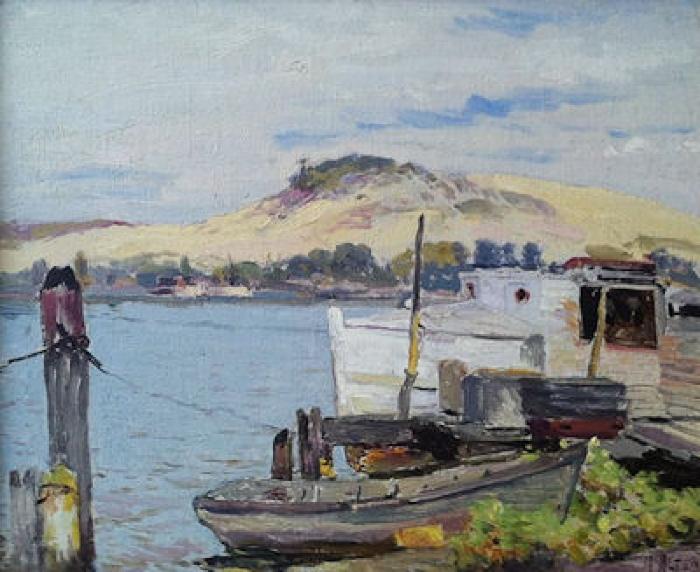 Dewey Hill, Grand Haven
Dimensions
14 1/16 in. x 17 1/16 in.
Signature
Signed: M. Alten lower right
Signature Details
Dewey Hill, so named for U.S, Naval Admiral George Dewey, is seen in the background across the Grand River channel. In 1941, trees and beach grass were planted on the hill in order to prevent further erosion. The vegetation stopped the hill's heavily shifting sands that had threatened to blow into the channel and inundate Grand Haven's downtown district.
Provenance
Private collection
With Perception
Larry Fill Sale, Grand Rapids, May 19, 2015