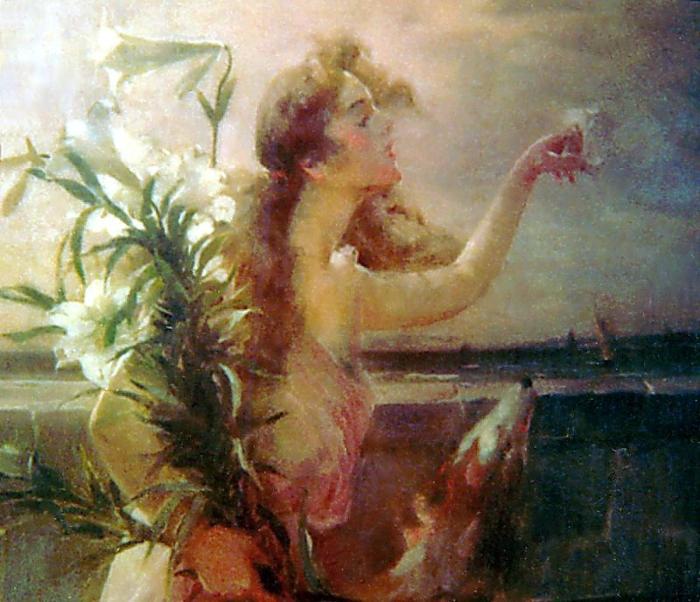 Farewell
Dimensions
30 in. x 39 in.
Signature
Signed/dated: M. Alten/1905 lower right
Signature Details
The image has been cropped.

A woman standing at a sea wall, waving a handerchief, a bouquet of white lilies gathered in her right arm, a collie dog at her side, water and sailboats in the distance.
Provenance
Location unknown
Helen Braudy collection, MI, 1980s