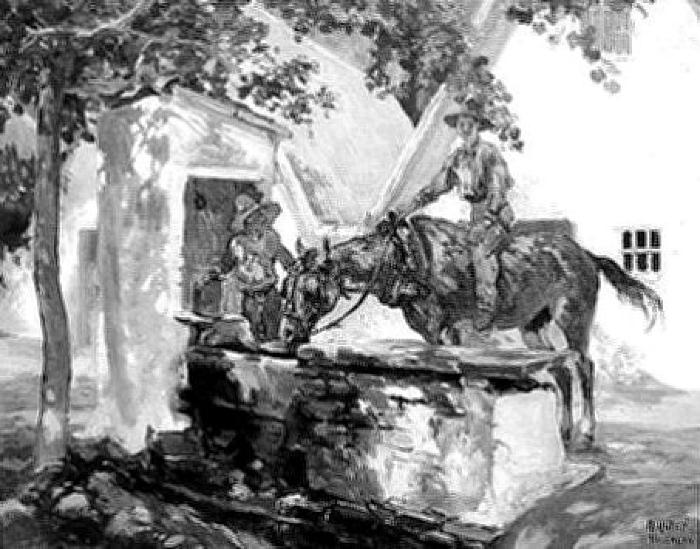 A Hot Summer Day
Dimensions
30 in. x 38 in.
Signature
Signed/inscribed: M. Alten/Valencia lower right
Thesaurus of Geographic Names Location
Provenance
Private collection
With The Art Cellar, San Diego, California, 2003.
Exhibitions
Annual Exhibition of American Painters and Sculptors
One Hundred and Eighteenth Annual Exhibition
Bibliography
C. Balleroy, "Le Salon des Independants et d'Art Center de New-York, les Expositions de Pennsylviania (sic) Academy et de Cincinnati Museum (Note: a review of the 1923 exhibition at The Pennsylvania Academy of the Fine Arts.) ," Revue du Vrai et du Beau, 10 Fevrier 1924.