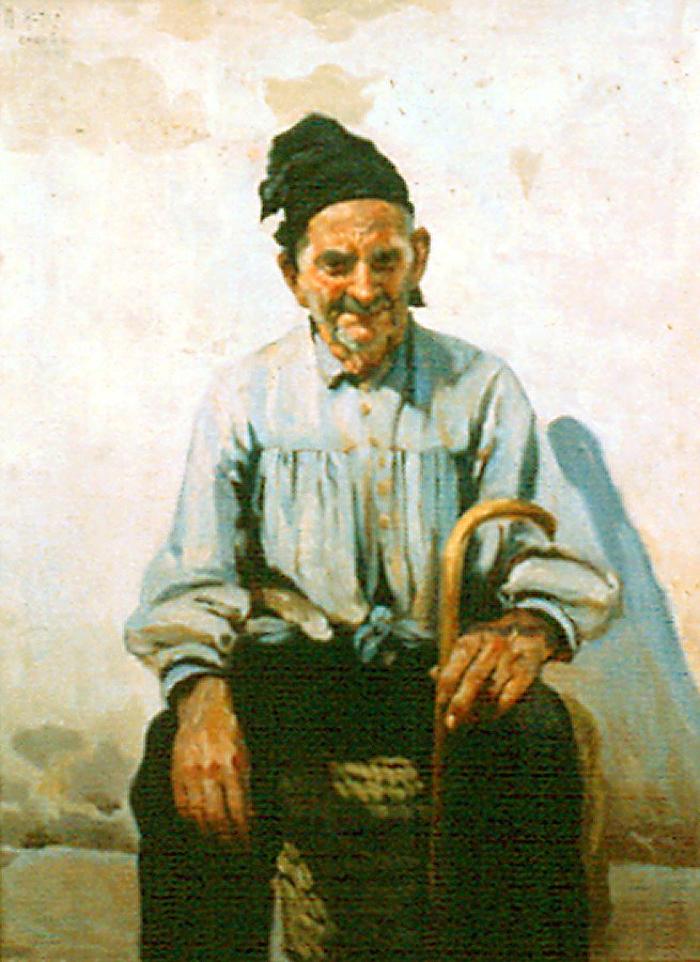 A Valencian Peasant
Dimensions
42 in. x 32 in.
Signature
Signed/inscribed: M. Alten/Cabañal upper left
Thesaurus of Geographic Names Location
Exhibitions
Mathias Alten Exhibition
Annual Exhibition of American Painters and Sculptors
Retrospective, Mathias J. Alten (1871 - 1938)
Bibliography
Falk, Peter Hastings (Editor), The Annual Exhibition Record of The Art Institute of Chicago 1888 -1950 (Sound View Press, 1990) .
Bernice Mancewicz, "Premier Show of Alten's Work on Display," The Grand Rapids Press, September 23, 1984, pg. G-3, col. 1, ill.
Sylvia Krissoff, "Exhibit Shows Range of GR Artist Alten's Work, " The Grand Rapids Press, July 30, 1991.