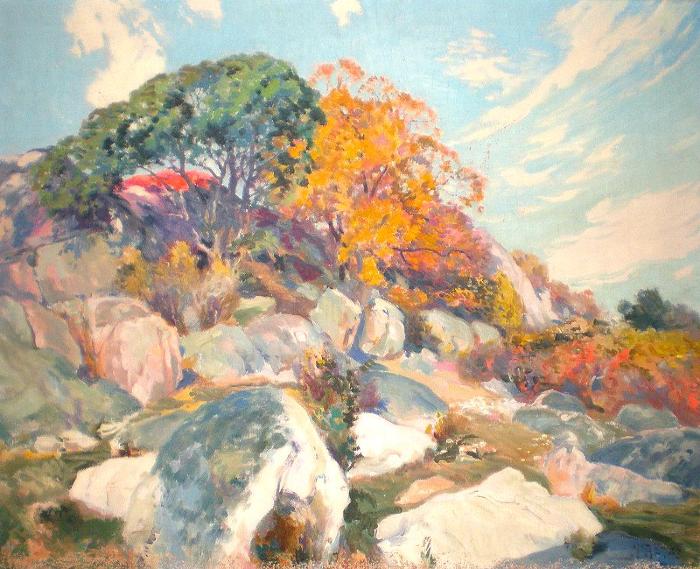 Massachusetts Autumn
Dimensions
26 1/8 in. x 32 1/8 in.
Signature
Signed: M. Alten lower right
Signature Details
Also known as, " Autumn in All Her Glory."

Three labels on verso:

#1. Period off-white label with typed #3 "Massachusetts Autumn (Autumn All Her Glo...)" tacked to stretcher verso.

#2. #18 - Handwritten in pencil on an octagonal off-white label with red border, "Massachusetts Autumn with Rocks." (A Mathias Alten estate label, circa 1938)

#3. "Mass. Autumn 26 x 32 B-7" typed on an off-white label with red border, and handwritten in pencil "Viola" (A Bertha Alten estate label, circa 1946) Note: Viola was Alten's youngest daughter, and the notation of her name is indicative of the three-way split of the estate paintings among the three daughters after the death of Bertha Alten. The "B-7" notation was the inventory number assigned to this particular canvas.
Provenance
Private collection
Viola Alten collection, circa 1946
Mathias Alten, the artist