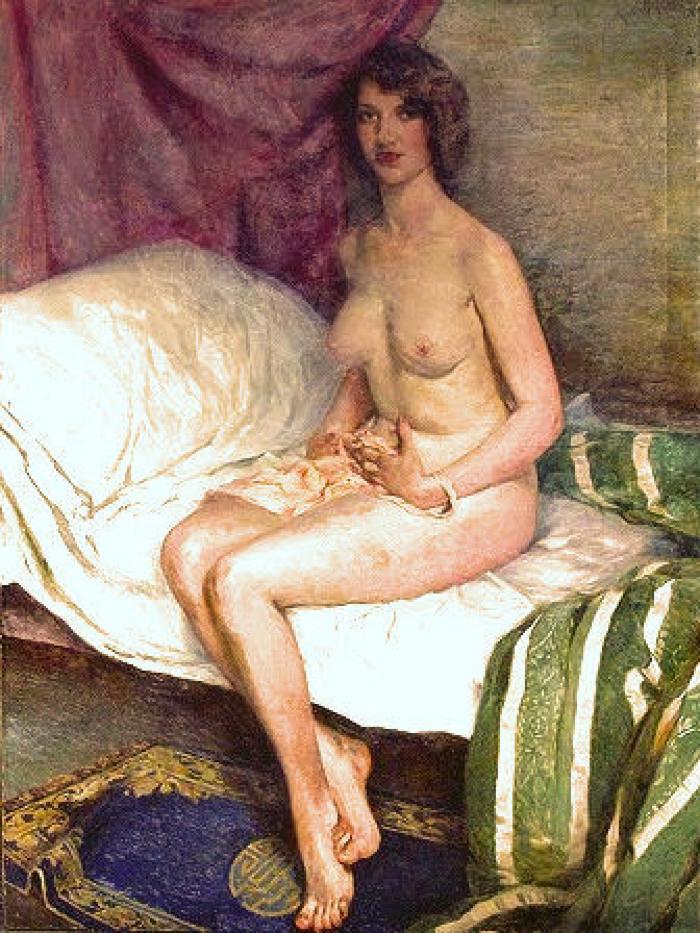 Nude, Morning
Dimensions
56 in. x 42 in.
Signature
Signed: M. Alten upper right
Signature Details
Listed as painting A-11 on an undated Alten family inventory of paintings.

Appears to be the same model as in, "Nude with Plate of Fruit." (MINU1403) as well as in "Model" (MIFI829). Additionally, both nude paintings are of similar composition.
Provenance
Grand Rapids Art Museum
Gilleo
Exhibitions
Annual Exhibition for Michigan Artists
Artists of Grand Rapids (1840 - 1980)
Bibliography
Sweeney, J. Gray, with contributions by Sylvia Krissoff, Artists of Grand Rapids (1840 - 1980) (The Grand Rapids Art Museum and The Grand Rapids Public Museum, 1981) .
Patricia Reed, Archivist/President of the Scarab Club, 2006, and Michael Crane, Assistant Curator of American Art, Detroit Institute of Arts, Compilers, "Exhibition Records, the Detroit Museum of Art and the Detroit Institute of Arts," .