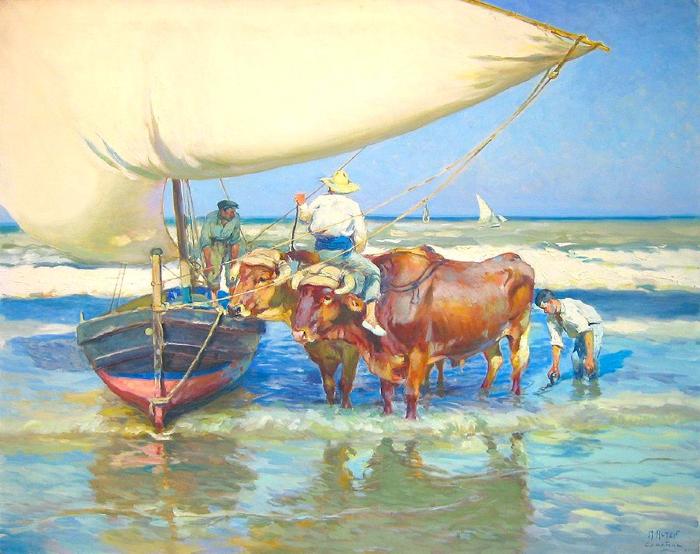 Oxen, Men and Boats, Cabanal
Dimensions
40 in. x 50 in.
CR Number
CR.MJA.SPMA1240
Signature
Signed/inscribed: M. Alten/Cabañal lower right
Thesaurus of Geographic Names Location
Provenance
James Kahllo Fine Art
Anita M. Gilleo Trust
Exhibitions
Annual Exhibition for Michigan Artists
Bibliography
No Author Noted, Music and Art - "Annual Michigan Art Show Promises Interesting Variety", Detroit Times , December 30, 1928, Sunday ed., Pg. 26, ill.