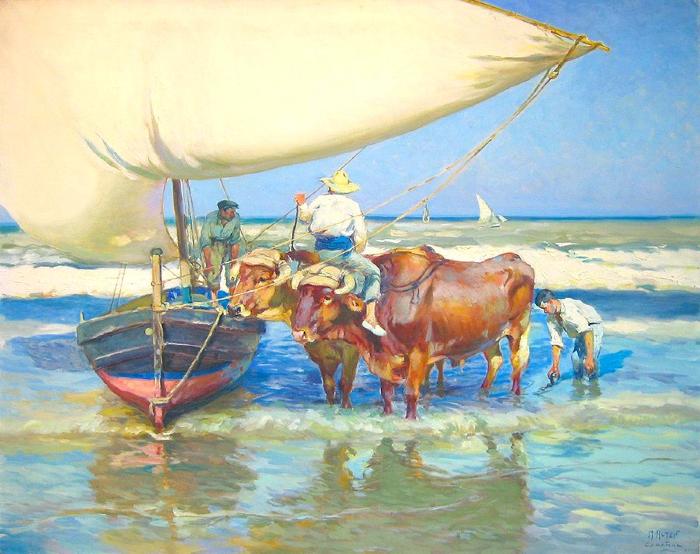 Oxen, Men and Boats, Cabanal
Dimensions
40 in. x 50 in.
Signature
Signed/inscribed: M. Alten/Cabañal lower right
Signature Details
Note: The illustration of this painting in the 1928 Detroit Times appeared with the title Cows in Ocean, an unlikely title.
Provenance
James Kahllo Fine Art
Anita M. Gilleo Trust
Exhibitions
Annual Exhibition for Michigan Artists
Bibliography
No Author Noted, Music and Art - "Annual Michigan Art Show Promises Interesting Variety", Detroit Times , December 30, 1928, Sunday ed., Pg. 26, ill.