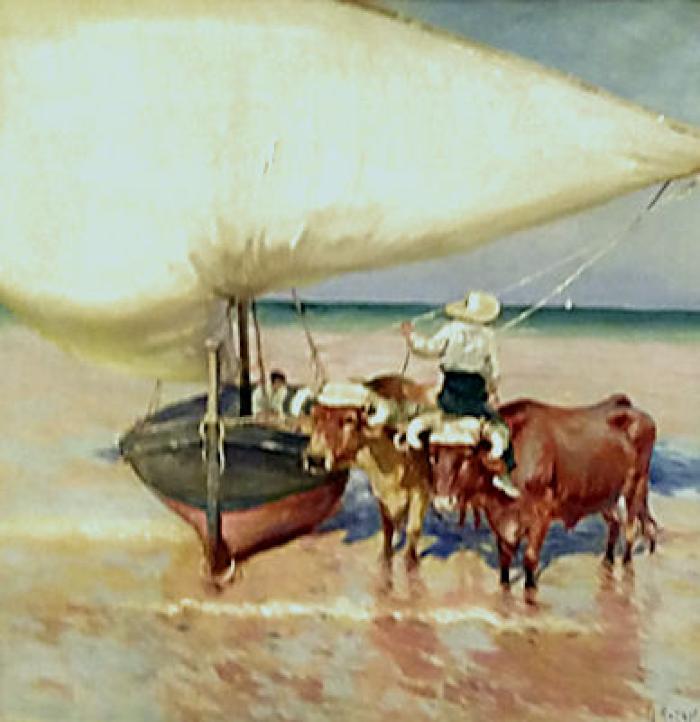 Fishermen, Boat and Oxen, Cabanal
Dimensions
30 in. x 30 in.
Signature
Signed/inscribed: M. Alten/Cabañal lower right
Signature Details
Note: Two partial red and white labels are attached to the backing. The first inscribed in ink by hand in cursive Ins. 240/30 x 30/Spanish. The second is typed Oxen/36 x 36 (with the six numerals overwritten in ink with zeroes) and the typed family inventory numbers B-26. Additionally, the numeral one is written on this label.

A gold foil Hefners Art Shop, Inc. sticker is also affixed to the backing paper apparently as a result of the painting being at Hefners for framing or cleaning sometime after 1982.