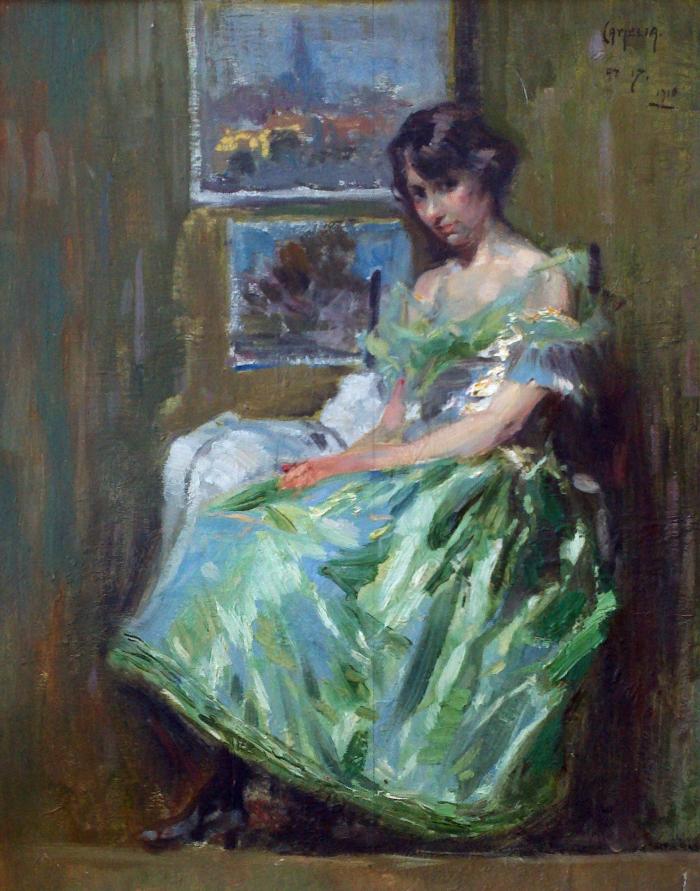 Portrait of Camelia at 17
Dimensions
20 1/4 in. x 16 in.
Signature
Inscribed/dated Camelia at 17/1915 upper right
Signature Details
A portrait of Alten's daughter Camelia Alten.
Two small white paper labels on the verso, both inked. The first: "22/Shelley"; the second: "44". Also written on the verso in black marking pen ink with block lettering "Shelley Boozer".
Provenance
Private collection
Camelia Alten collection