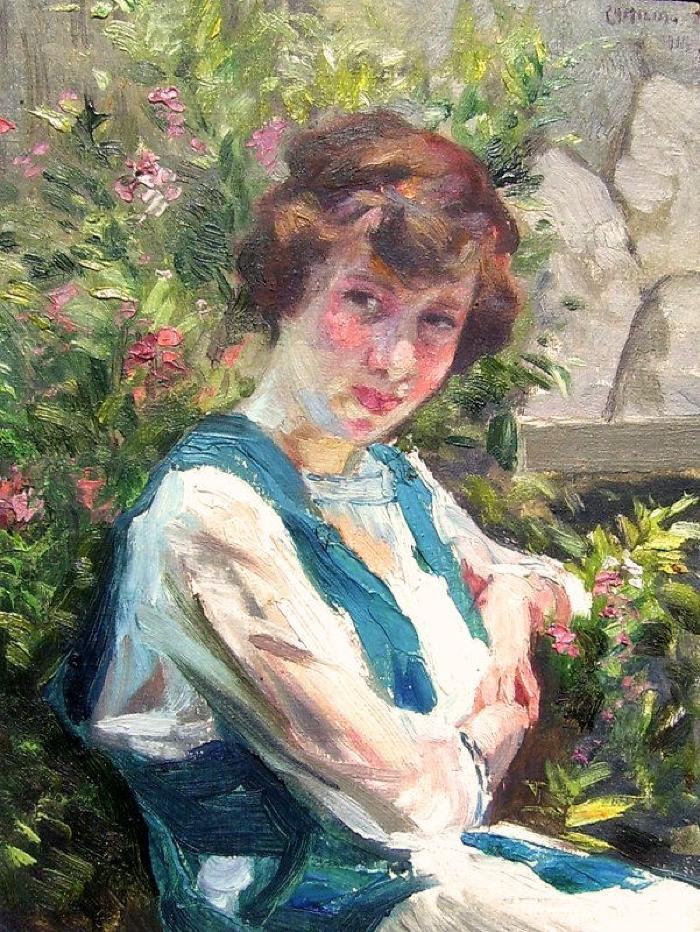 Portrait of Camelia Alten
Dimensions
9 3/4 in. x 7 3/8 in.
Signature
Unsigned/inscribed/dated:Camilia(sic)/1915 upper right
Signature Details
Alten misspelled Camelia's name in the inscription upper right.

The painting was completed outside the Alten family home on Fulton Street in Grand Rapids. The stone foundation of the home can be seen in the painting's background.

Thie portrait was given by Camelia to her then (1915) boyfriend as a present to him on the occassion of his sixteenth birthday. Decades later, as an elderly man, he returned to painting to her.
Provenance
Private collection
Camelia Alten collection
Bibliography
Meana, Janet, "Mathias J. Alten: Prolific Painter," Grand Rapids Magazine, December 1993 - Vol. 30 - No. 12 - pg. 21 - ill.