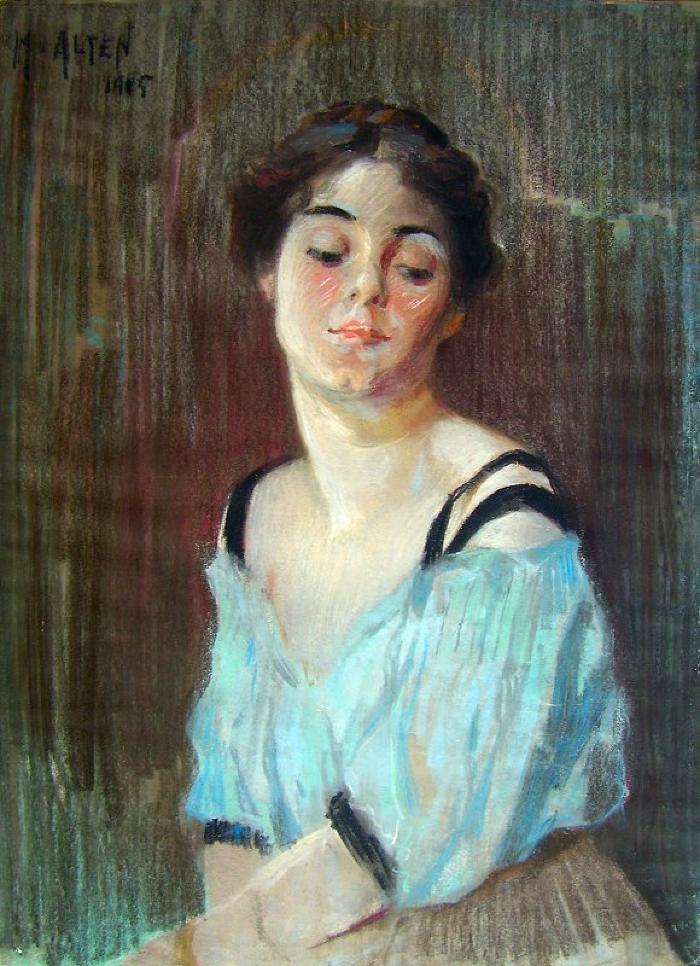 Portrait of a Model
Dimensions
23 in. x 17 in.
Signature
Signed/dated: M. Alten/1915 upper left
Signature Details
This appears to be the same model as in Model with Gold Necklace and Locket (MIFI722). The model was said to be a cousin of Ms Josephine Bennett, an early owner of the painting. Ms. Bennett was possibly an Alten student.

This is one of few known pastels by Alten, and is the largest pastel composition known to date (2009).
Provenance
With Perception
Private collection
Josephine Bennett collection