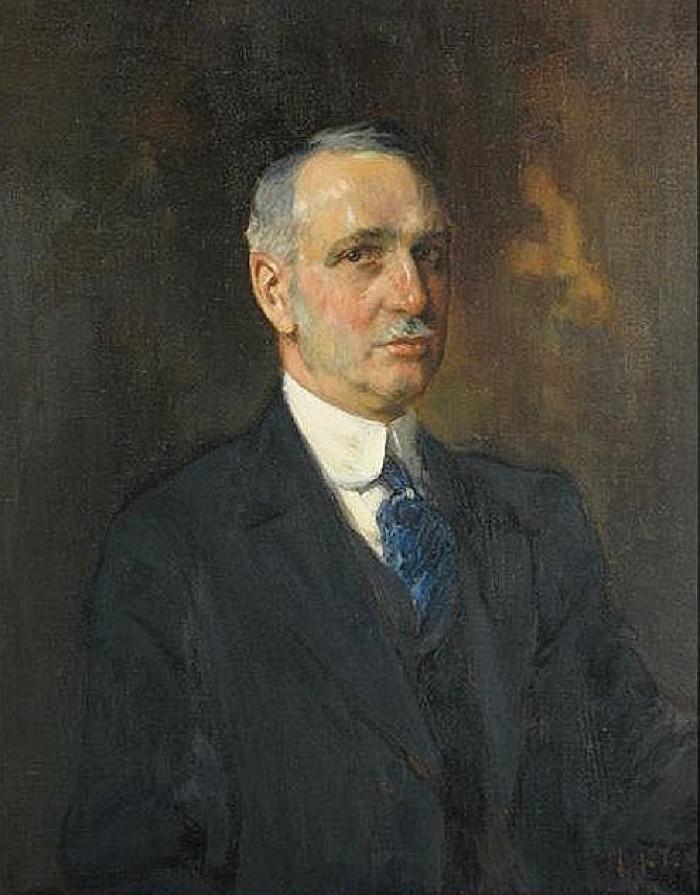 Portrait of Godfrey Von Platen (4)
Dimensions
30 in. x 24 in.
Signature
Signed/dated: M. Alten/1922 lower right
Signature Details
Written in ink within an oval on the canvas verso, "Godfry (sic) Von Platen/From life by M. Alten/Grand Rapids, Mich." Outside the oval in ink "No. 4" and "Feb. 1922"

The "No. 4" notation may indicate that the artist painted as many as four of these Von Platen portraits.

See MIFP718 for the canvas annotated "No. 2." and owned by Grand Valley State University.
Provenance
O'Gallerie Auction, Portland, OR, June 8, 2011, Lot #748
Nancy Moore collection, CA?