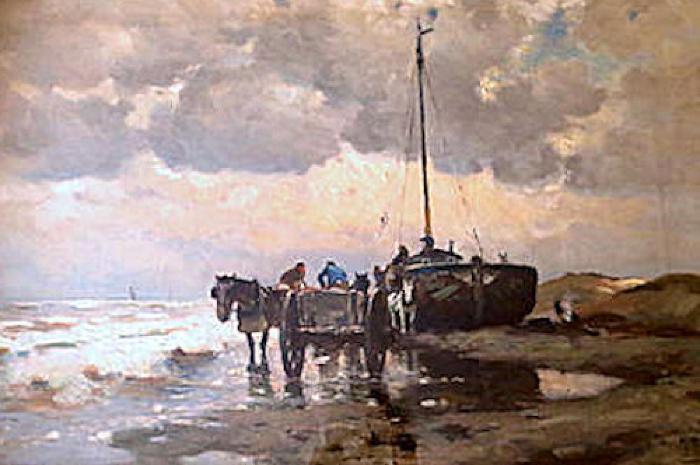 The Stranded Herring Boat
Dimensions
23 3/4 in. x 36 3/4 in.
CR Number
CR.MJA.NEBE1964
Signature
Signed/dated: M. Alten/1919 lower right
Signature Details
This work, although likely painted in 1911 is clearly dated 1919 probably as a commonly used sales device for purposes making the canvas appear as a more "recent" work and thus, more saleable when exhibited at the 1920 John Hanna Gallery exhibition.
Thesaurus of Geographic Names Location
Bibliography
The Stranded Herring Boat, Detroit Free Press, January 2, 1921, ill. pg. E24.