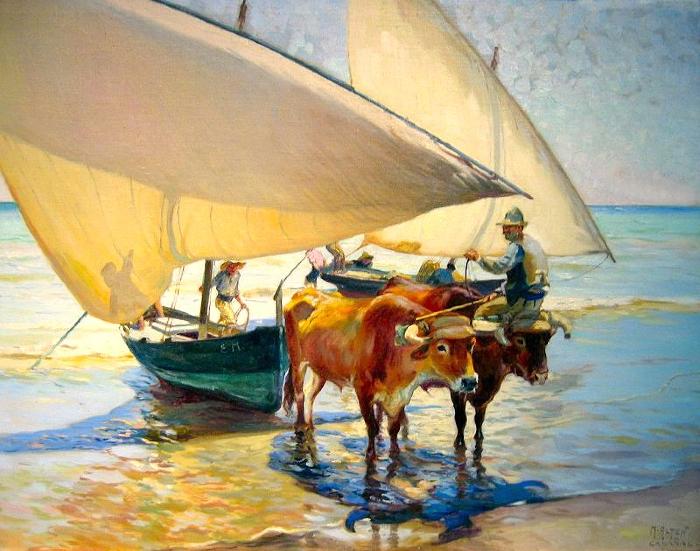 Cabanal Fishermen
Dimensions
32 in. x 42 in.
Signature
Signed/inscribed: M. Alten/Cabañal lower right
Signature Details
This painting was reproduced as the cover illustration for the October 12, 1929 issue of the Literary Digest magazine. The image was then horizontally cropped to fit the vertical format of the magazine.
Provenance
Anita M. Gilleo Trust
Private collection
Perception Gallery
Eleanore Alten Gilleo estate
Bertha Alten estate
Mathias J. Alten estate
Bibliography
No author noted, "Sunlight in Spain," Literary Digest, October 12, 1929.
No author noted, "Many West Michigan Scenes Are Beautifically Depicted in Mathias Alten's Art Exhibit," The Grand Rapids Press, November 29, 1934, p. 2, col.4.