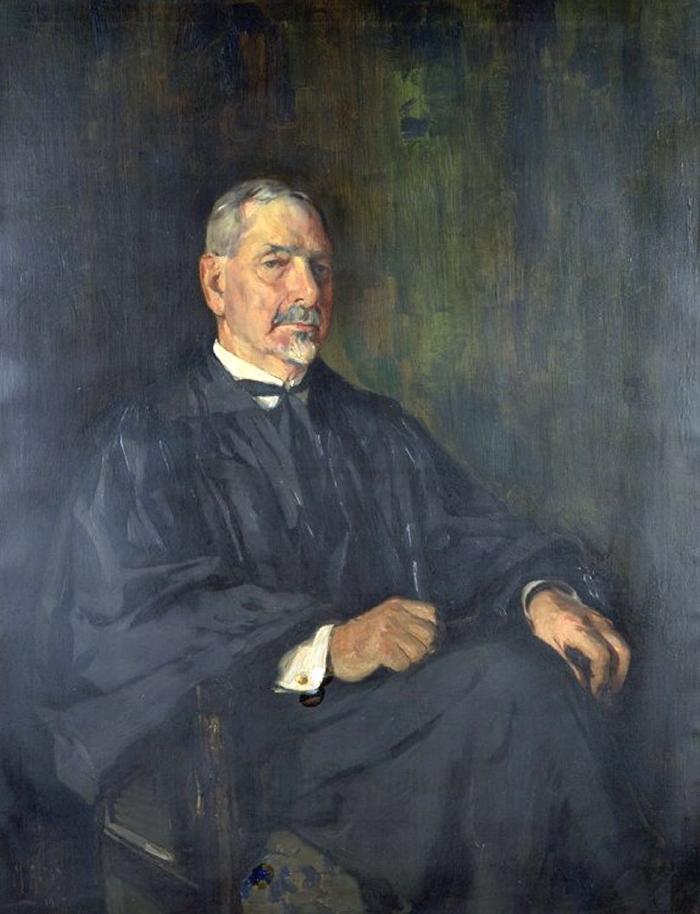 Portrait of Justice Robert M. Montgomery
Dimensions
45 1/2 in. x 35 5/8 in.
Signature
Signed/dated: M. Alten/1917 lower left
Signature Details
Justice Montgomery was born May 12, 1849 and died in 1920.
Provenance
Michigan Supreme Court Historical Society
Exhibitions
Thirtieth Annual Exhibition of American Paintings and Sculpture
Bibliography
Falk, Peter Hastings (Editor), The Annual Exhibition Record of The Art Institute of Chicago 1888 -1950 (Sound View Press, 1990) .
Art Institute of Chicago, Catalogue of Thirtieth Annual Exhibition of American Oil Paintings and Sculpture, November 8, 1917 to January 2, 1918) .
Smithsonian Institution Research Information System (SIRIS), "Alten, Mathias Joseph 1871-1938"
No Author Noted, Lansing State Journal, Lansing, Michigan, July 12, 1918, .
Subjects
Judicial portrait
Michigan