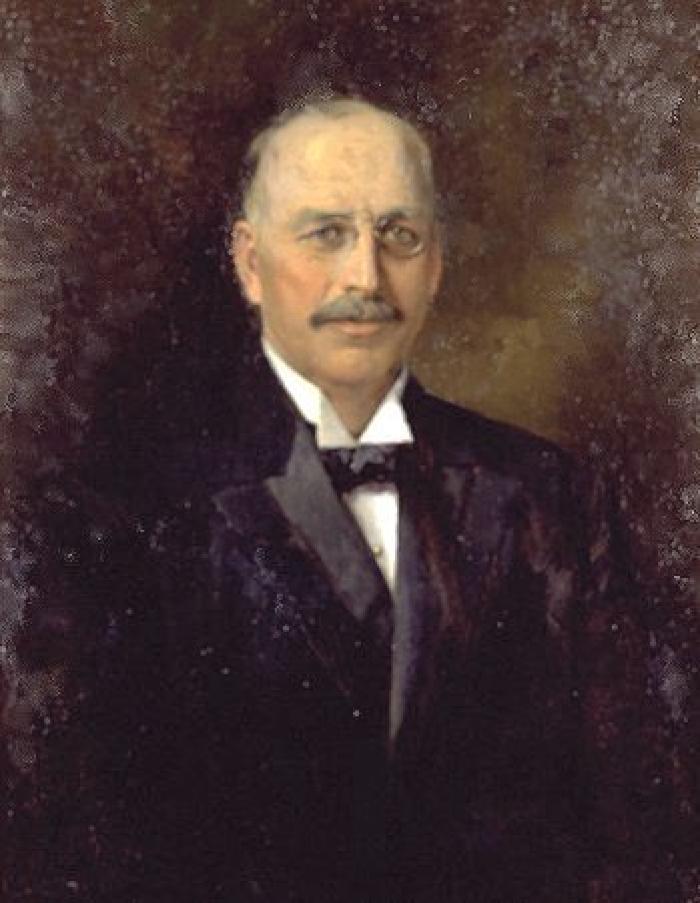 Portrait of Judge Flavius L. Brooke
Dimensions
29 1/2 in. x 23 1/4 in.
Signature
Signature location unknown, may be unsigned
Signature Details
The Nov. 6, 1921 newspaper article describes Brooke as the late judge of Detroit, and the portrait a gift to the Michigan Supreme Court. Judge Brooke died in January of 1921.
Provenance
Michigan Supreme Court, 1921, gift of the artist
Bibliography
No author noted, "From a Portrait in Oils of the Late Judge Flavius L. Brooke, of Detroit, by Mathias Alten," Detroit Free Press? November 6, 1921, ill.
Subjects
Judicial portrait
Michigan