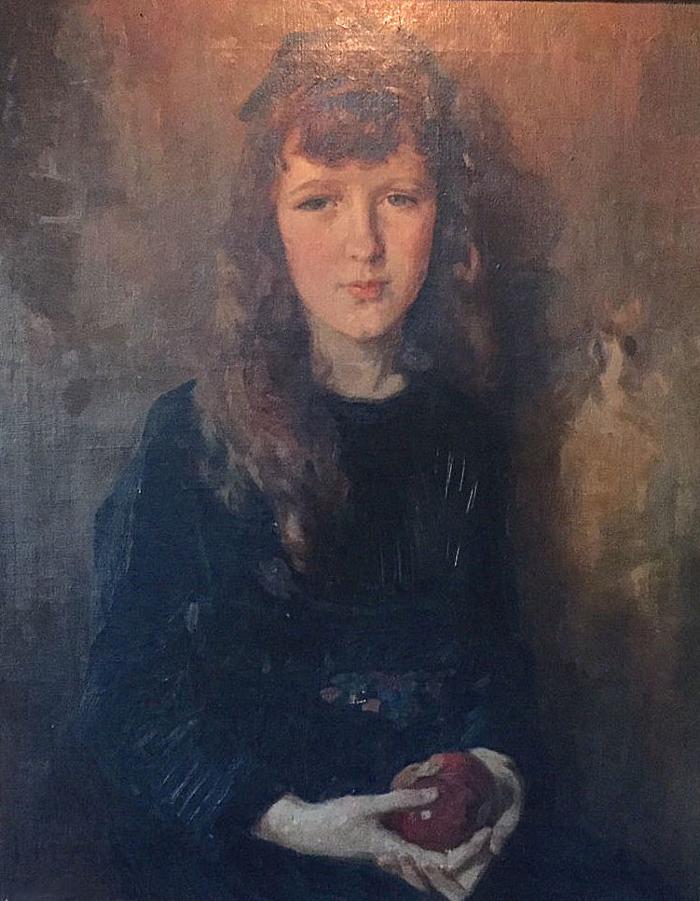 Portrait of Miss Jean Jardine
Dimensions
27 in. x 22 in.
Signature
Signed/dated: M. Alten/1921 lower left
Signature Details
This painting is described in the Grand Rapids Herald article as a study of the daughter of Robert K. Jardine. Her gown is described as a rich blue against the dull gold background of the canvas.
Thesaurus of Geographic Names Location
Provenance
Private collection
Miss Jean Jardine
Mrs. Robert Jardine, 1921, MI
Exhibitions
Mathias Alten Memorial Exhibition
Bibliography
No author noted, " Grand Herald, , January 22, 1922, pg. 5, col 1.